My Other Books I've Written

I have written more than 30 books, some of which have been translated into Italian, Portuguese, German, and Japanese.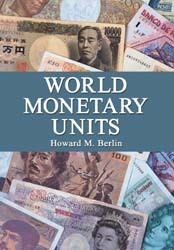 World Monetary Units: An Historical Dictionary, Country by Country

From Afghanistan to Zimbabwe, this comprehensive reference work covers the monetary systems of 203 countries and four confederations. It provides historical and orthographical information for all monetary systems according to country. Chronologies show the evolution of each monetary unit. Orthographies summarize the commonly accepted English spelling of the unit names (singular and plural) as well as known abbreviations and symbols. A glossary lists all the monetary units alphabetically, identifies their countries, and reveals the etymologies of the unit names.

Awarded "Extraordinary Merit" Award by the Numismatic Literary Guild. Published by McFarland & Company, Inc.


Reference Reviews
"A welcome update to numismatics publishing"
ARBA
"Unique...recommended"
The Jewish Voice
"Should become a standard...essential"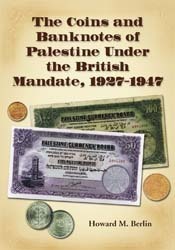 The Coins and Banknotes of Palestine Under the British Mandate, 1927-1947

Complete numismatic information is then presented for each coin and banknote. Also covered are the mysterious 1927 Holyland Token, counterfeit issues, and vignettes of the religious sites featured on banknotes. Appendices present the text of the British Mandate for Palestine, catalog numbering systems for Palestine coins and banknotes, and a checklist for collectors. (The text does not introduce a new numbering system.) Color and black and white illustrations bring these beautiful pieces of currency, many now rarities, to life.

Awarded the "Best Specialized Book on World Banknotes" for 2001 by the Numismatic Literary Guild. Published by McFarland & Company, Inc.


Fred Reed, Paper Money
"A thoroughly researched, heavily illustrated, and cross-referenced text...sure to become the standard work in this field."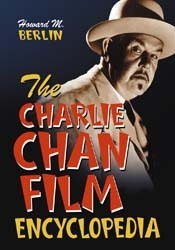 The Charlie Chan Film Encyclopedia

"This encyclopedia contains over 1,900 entries for characters, actors, crew members, plot devices, and facts, as well as film summaries and Charlie's famous aphorisms. Photographs accompany the text and the entries are arranged alphabetically for easy reference and access. Practically anything a fan of these films might want to know is thoroughly analyzed here. Published by McFarland & Company, Inc.

Check out following reviews of this one-of-a-kind book:
Booknews
"A thoroughly detailed reference to information relating to Charlie Chan films in an A-to-Z compendium of over 1,900 entries of facts, characters, actor and crew biographies, filmographies, and plot summaries." -
David M. Lisa, Library Journal
"Massive, fact-filled, and entertaining, this is one of the most important Chan movie reference volumes to date...A worthwhile purchase for most popular film collections."
Anthony Slide, Classic Images
"It is, without doubt, the best...Most impressive and most entertaining..."
Laura Wagner, Classic Images
"This Chan book is indispensible. This encyclopedia is a Chan fan's dream."
Copley News Service
"A remarkable amalgam of fact and trivia."
Film & History
"An elaborate research book...[a] lively, informative book...a must."
Cult Movies
"Nearly anything a fan might want to know is analyzed here.
ARBA
"Handy companion...a major contribution."
Copyright © 2013-2022 Howard M. Berlin. All rights reserved worldwide.